jump to content // = searchOverlay(); ?>

Faxing made easy. Your fax solution for Outlook/Exchange.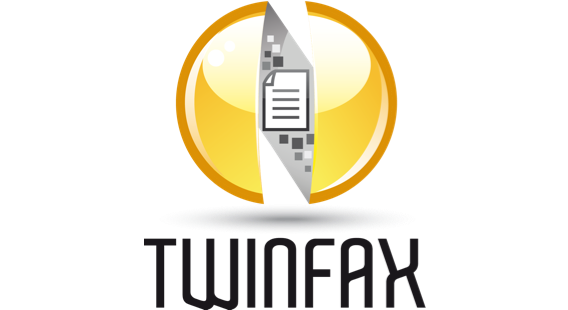 ---
In our society we work well and happily with e-mail. She is our constant companion in everyday business. But have you noticed that you have business processes that still require our good old fax?
Send and receive faxes in Outlook with TWINFAX
Our Fax from Outlook offers you the convenience you want so that it is now easier for you to integrate your fax sending and receiving into your everyday work. You create your fax in the usual way as you create your e-mails. Instead of entering the recipient's e-mail address, you simply enter the fax number of the recipient and you will also receive the faxes you have sent under sent objects in your Outlook client.
Our fax solution for Exchange enables you to seamlessly integrate your fax transmission into your email process. You save yourself learning new applications and your administrator is happy, because no installation is required on the client computers. Your TWINFAX fax solution for Exchange supports all printable formats.
The TWINFAX Exchange fax integration won't let you down. We promise you a standardized fax solution with the highest reliability, high resilience and this at a price-performance ratio that is successful for everyone.
Here you will find further technical information about our fax software for Outlook/Exchange … TWINFAX.
Our fax software. Also for Exchange
By integrating your fax system into your Exchange server, TWINFAX uses the existing e-mail infrastructure. In this way, users send and receive faxes within their usual communication application. There is no training.
No data management in the fax system.
No client installation.
Integration with Active Directory and in various address books possible. The recipient is found directly in the Outlook client. TWINFAX is connected to the Exchange server via SMTP and does not require any modifications or extensions to the Active Directory.
Receiving and sending faxes via Outlook
Forwarding of incoming faxes and status messages based on the DID/DDI/DTMF number to the recipient's Outlook e-mail inbox.
Possibility to send incoming faxes direct dialing to one or more network printers or to public folders.
Sending and receiving faxes in all printable formats such as PDF, HTML, DOC and TIFF.
Clever support of serial faxes (fax broadcasting). By evaluating special TWINFAX control characters, (serial) documents can be sent automatically as fax or e-mail. There is no need to enter fax numbers or e-mail addresses. Sending faxes or e-mails can also be delayed.
TWINFAX supports sending faxes, creating delivery reports and receiving faxes on mobile devices such as mobile phones or pocket PCs. Requirement: Windows Mobile 2003.
The fax server for Exchange and other systems
Support of up to 60 fax lines per fax server via active ISDN fax cards.
TWINFAX can also be used in heterogeneous mail environments with different mail servers. All TWINFAX connectors can be combined as required.
TWINFAX also provides connections to ERP systems such as SAP, to mail systems such as Lotus Notes/Domino, to all Windows applications and to standardized interfaces such as T.611 for any third-party applications.
TWINFAX supports all available Exchange servers such as MS Exchange Server 2016, Exchange 2013, MS Exchange 2010, MS Exchange 2007, MS Exchange 2003, MS Exchange 2000 and is compatible with all service packs.
If you would like a live TWINFAX presentation or do you have any questions, please contact us on +49 (811) 9988 6686 –43 or via the contact form.