jump to content // = searchOverlay(); ?>

Fax for SAP NetWeaver (R/3)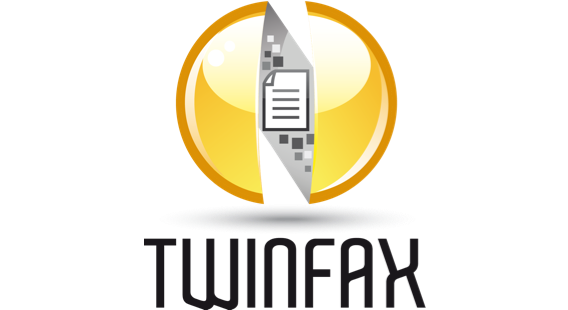 ---

TWINFAX, the established network fax solution for companies, is used wherever professional, reliable and efficient fax traffic is required. The TWINFAX fax server makes your SAP NetWeaver (formerly R/3) even more powerful.
Market leader in Germany for SAP fax integration
Com2 GmbH has been working with SAP as a partner for over 20 years. Since 2009, TWINFAX has been certified as 'Unicode Ready' by SAP for the RFC interface BC-CON.
In the course of this certification, our fax solution is also registered supported on the SAP System Landscape Directory (SLD).
Thanks to its modular structure and its flexibility, TWINFAX is particularly successful when it comes to integration into business applications. As TWINFAX for SAP, the fax system fits perfectly into the SAP NetWeaver (R/3) environment, because TWINFAX for SAP NetWeaver (R/3) is via the connectors for BC-SMTP or BC-CON directly connected to the SAP communication server SAPconnect.

Even in heterogeneous environments consisting of SAP and other corporate applications, TWINFAX offers the full range of services for both worlds. SAP NetWeaver (R/3) and PC users with Windows/Linux/Unix and other systems can use all functions of the TWINFAX fax server in parallel without restriction.
One of the first fax solutions worldwide with a certified BC-SMTP interface from SAP
In 2012, TWINFAX was certified as the first fax solution from Germany for the new SAP interface BC-SMTP 6.40, which offers both users and administrators many additional  advantages and facilities. In addition, certain application scenarios for incoming documents can only take place via the BC-SMTP interface (inbound distribution, transaction SO50), i.e. The TWINFAX BC-SMTP fax connector can receive faxes directly in SAP applications.

The RFC-based TWINFAX fax connector for BC-CON can still be used. However, SAP recommends switching to SMTP-based solutions. As of SAP NetWeaver 7.3, RFC nodes can only be maintained using transaction SCON.
Send faxes from all SAP applications
Faxes are sent directly from SAP NetWeaver (R/3) applications such as SAP ERP, SAP CRM, from SAPoffice and SAPmail. All documents whose printing is supported by SAP NetWeaver or R/3 can also be faxed with TWINFAX (including forms and graphics). TWINFAX also keeps a precise log of fax traffic and provides detailed journals. Status and error reports from faxes can be viewed directly in SAP Office.
Fax receipt directly in SAP NetWeaver and SAP applications
Incoming fax documents for SAP users can be forwarded directly to the SAP system via an assigned extension number (DDI number) and sent to the user or the receiving application (with BC-SMTP). With TWINFAX, every NetWeaver user has his personal fax system in SAP, which significantly reduces fax costs. Received fax documents can be viewed and processed directly as TIFF or PDF.
Fax status directly in the SAP system
TWINFAX forwards all status messages about fax traffic via BC-CON or BC-SMTP directly to your SAP NetWeaver system. This means that users are always informed about their fax status.
The administrator has extensive monitoring and analysis options in the SAP system.
The advantages of TWINFAX for SAP NetWeaver (SAP R/3)
The direct connection of the fax system TWINFAX to SAP offers many decisive advantages:
100 percent integration in SAPconnect via BC-SMTP or BC-CON, certified by SAP
Fast, reliable and convenient fax communication
Cost savings through efficient work
Feedback about the transfer status directly to the SAP system
Incoming faxes are forwarded directly to the SAP system
Documentation of faxes with the possibility of archiving
Support of all Unicode code pages that are available in the SAP system
Convenient registration on the SAP SLD
Support from SAP clients
Support of SAP routing via BC-CON
Mail dispatch via SAPconnect (e.g. for sending signed invoices via TWINFAX signature)
Convincing additional functions to SAP fax
The full scope of the TWINFAX fax system is also available to all users in the company outside of SAP NetWeaver or SAP R/3:
Serial letters and broadcasts: sending faxes directly from the PC is quick and inexpensive
Compilation of various prepared documents (e.g. data sheets) for a fax with a click of the mouse
Delayed sending to take advantage of favorable tariff times for faxing
Extension for all mail systems:
With TWINFAX SMTP, faxes can also be sent and received from MS Exchange, Lotus Notes or from any mail program
Acknowledgments and received faxes can also be sent to users as PDF or TIFF via email