jump to content // = searchOverlay(); ?>

Navision Fax – the communication solution for Microsoft Dynamics NAV (Navision)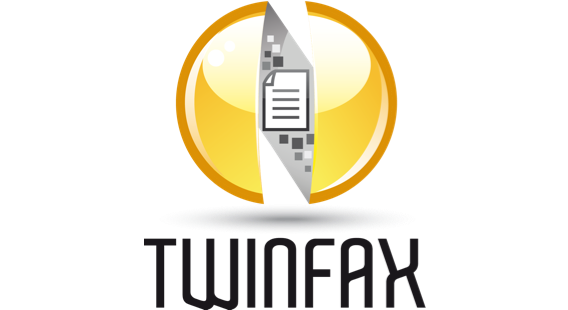 ---
The Connector NAV offers you a simple and complete integration of TWINFAX with its own menu in Microsoft Dynamics NAV. It does not matter whether you are using a standard or industry solution. By dispensing with printer control characters, you save many individual adjustments per report when installing and later updates of Dynamics NAV.
The Connector NAV for TWINFAX is an additional module specially developed for Microsoft Dynamics NAV. It consists of the components fax, mail, SMS, PDF and the qualified signature.
You can send all documents that you can print with Dynamics NAV via TWINFAX at the push of a button from Dynamics NAV. You always work in your usual Dynamics NAV application.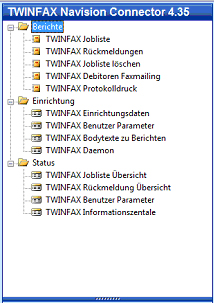 Fax functions of the MS Dynamics NAV fax solution
Automatic distribution of incoming faxes
Delayed sending, e.g. Night shipping freely adjustable
Bulk fax
Mail merge and broadcast function
Information message in the event of non-dispatch (possible per user)
flexible file format for document printing possible
Outbound journal
Confirmation journal
Archive function of sent documents, with or without file attachments
Simple stationery support for documents to be faxed
Control of the fax dialog at user/report level
Mail functions of TWINFAX for Dynamics NAV
Creation of a file attachment for all print documents, which can then be sent as an e-mail at the push of a button
File attachments with flexible file format (pdf, jpg, bmp etc.) possible
individual email sender, individual subject line
separate email body text for each combination (user/report)
Email body text with placeholders
Delayed sending adjustable
Bulk mail
Outgoing journal with archive function of the sent documents
Feedback journal with distribution of incoming emails
iPaper – electronic stationery
Long-term archiving PDF/A
Signature generation
SMS function
Navision from version 2.00
Microsoft Business Solutions-Navision from version 3.60
Microsoft Dynamics NAV from version 5.0